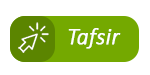 For more information and registration, please contact us through WhatsApp: +44 7496 668677
Fee of this course: €39
Aim of this course: Learning some issues including Exegesis of the Quran through the Quran, Fundamental Prerequisites for the Commentary of the Quran, The Authenticity of Hadith, Testimonies of the Quran, The Occasion of Revelation of the Verses, The Harmony between all the Verses of the Qurans, The Context of the Verses of the Quran, A Consideration of the Context of the Verses and the Successively Narrated Ahadith, Familiarity with the Stories and the History of the Lives of Previous Prophets,   Knowing the Verses of the Quran which are "Makki" and "Madani" and  Knowledge of the Historical Environment in which the Quran was Revealed.
Importance of this course:  Understanding the Holy Quran depends on having a variety of information, the lack of any of which affects understanding of the Holy Quran and it makes the need for interpretation necessary.
Your Achievement after this course: 
1- Will know issues concerning Quran Tafsir,
2- Will Know the quality of Revelation of the Holy Quran,
3- Will be familiar with Authenticity of Hadith,
4- Will be given a certificate.
Evaluation: 
1- Multiple choice and Witten quizzes at the end of each lesson,
2- Midterm exam after 7 lessons, including oral questions,
3- Final Exam after 14 lessons, including  Multiple choice quiz.
Number of lessons: 14 lessons.